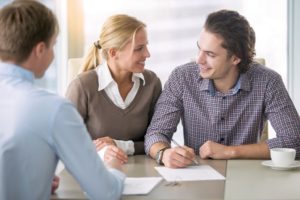 Leave us a Google review
Allen is an excellent mortgage broker. He gave me the lowest interest rate that the banks said was impossible when I applied through the bank. Try him now and you won't regret.
Ernest O.
As a new construction sales manager I  have been recommending Southwind Mortgage Services for many years.  Your rates are very competitive, and you successfully bring my buyers to the settlement table.  I could not ask for more from a lender and certainly encourage potential buyers to contact Southwind for a mortgage pre-qualification.
Sharon McCann
New Construction Sales Manager
I had a phenomenal home-buying experience with Allen. He is knowledgeable, responsive, and thorough. He was able to get me the best rate of all the lenders I spoke with, and he made sure the process was seamless, easy, and fast. I highly recommend Allen and Southwind Mortgage Service!!!
Renee W.
I just wanted to pass on Allison's and my deepest thanks for all the hard work that you put in to make our refinance possible.  Our situation is not the simplest and easiest to manage.  We have nothing but great things to say about Southwind Mortgage and the rates that you were able to provide us.  Because of your hard work, closing went as smooth as ever, with a much better bottom line than we were expecting.  Many thanks again.
Jesse & Allison W.
3 Time Customer – Newark, DE
I had a wonderful experience working with Allen and the entire Southwind Mortgage team! We were having issues with the builder not starting our home within the agreed timeframe in our contract, which almost caused our mortgage agreement to expire. Allen worked tirelessly to make sure we were able to close on the home on time! I'm so thankful for all he's done! Now we're able to enjoy our brand new home! Thank you Allen!
Efua M.
We had a wonderful experience working with Allen! He was very organized, informed, and thorough. What can be a very stressful process was simple and quick. When it's time for us to move….I am comforted in knowing the process will run smoothly with Allen and the Southwind Mortgage staff. Thanks again Allen for a job well done!!
Joanne M.
Allen was a pleasure and joy to work with. He demonstrated patience, understanding and was the most responsive person my wife and I have ever experienced. If you're in need of mortgage services, please take this post as my family full endorsement of Allen and his company Southwind Mortgage.
Demetrius M.
Allen made our mortgage loan process quick and easy. He was very helpful and a pleasure to do business with. I would recommend Southwind Mortgage Services to all of my family and friends.
Donald & Jill R.
Wilmington, DE
This is my second time using Allen and he has been an absolute pleasure to work with. He has always been there to help find a way to meet my needs or answer any questions that I had that came up along the way. Being a first time home buyer he specifically took the time to help me understand everything that goes into purchasing a home and even surprised me with a thoughtful house warming gift at settlement, that I appreciated so much! Thank you Allen for your help during every step of the way and making it as easy and seamless as possible for your customers! I would without a doubt recommend Allen to any close friend or family member who is in the market to purchase or refinance their home.
Marissa T.
---
Review Us
We appreciate your feedback. Leave us a Google review