Southwind Mortgage Services offers a variety of loan programs to meet your needs. We work with the leading lenders in the industry for Delaware and Pennsylvania residents.
Purchase Mortgage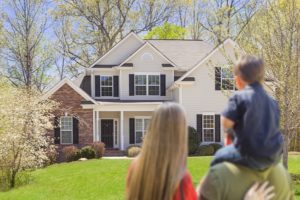 Purchase your dream home, a second home or an investment property and feel secure in the capable hands of our trusted loan advisors. For most of us, a home is our most valuable asset and you need to concentrate on the details of that asset and not the stress of a home mortgage application. We will carefully complete the application, look for the best rate, reduce your fees to a minimum and guide you through the entire process, start to finish.
Purchase mortgages require a minimum down payment, as low as 3% of the purchase price.
Call us today, (302) 597-7616 and speak to one of our experienced loan officers – no fee and no obligation.
NEW PRODUCT: 
Fannie Mae Home Style construction loans – call for details.
Refinancing Your Current Mortgage
Refinancing your current mortgage to get a lower rate, reduce the term or length of your mortgage, pay down debt, or pay for home improvements makes total sense. Rates are at all time lows and the use of the equity in your home to accomplish any of these goals is a win-win situation.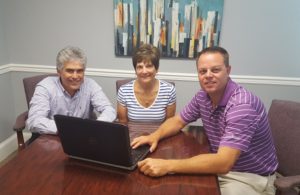 Most of us have the credit score and the income to move forward with a refinance, however some do not. That is our job, to assist in improving your credit scores, reduce your income to debt ratios, and overcome any other negative impact on your credit preventing you from a refinance transaction.
Call us today and get a consultation from one of our experienced loan advisors.  No need to fear the process. Call (302) 597-7616 and get on the road to your desired goal.
Jumbo Mortgage
Any purchase or refinance over the conventional loan limit of $726,200 is a jumbo loan and is available up to 3M. We have many jumbo programs with fixed rates, adjustable, and government. Rates are very low and often can help in qualifying you for the right jumbo program.
 Whether you are purchasing or refinancing, call us at (302) 597-7616 and get all the important details from our loan advisors.
FHA Mortgage Loan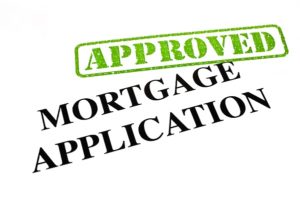 FHA is a government program which provides anyone with the opportunity to purchase a home or refinance an existing one. In many cases, lower credit scores and other credit issues are acceptable, unlike a conventional program. Low down payment, as low as 3.5%, and great rates are just some of the advantages to this program.
FHA also offers rehab and construction loans. Want to make improvements or update your property, we have a program. Own your lot and want to build a home, we have a program.

Call today and speak directly to a loan advisor, (302) 597-7616. Begin your pathway to home ownership.
VA Mortgage Loans
Veterans and active duty personnel are provided this excellent benefit for purchasing or refinancing a home with a VA mortgage. The Department of Veteran Affairs guarantees this loan and will provide up to 100% financing based on the purchase price or the value of the home. There is no mortgage insurance associated with this loan, only a VA fee based on your eligibility.

Call today for details about this great product, (302) 597-7616, and get the process started.
USDA Rural Housing Loans
Other than VA, this is the only government program that will finance 100% of the purchase price or the appraised value of the home. Low rates, flexible guidelines and minimum mortgage insurance, your path to home ownership is clearly in sight. A refinance of your current USDA loan is also available.
There are some restrictions to this program; geographic areas, income caps, 1 unit, and the property must be your primary residence.  To help you qualify, please call today, (302) 597-7616 and one of our advisors can start your loan process immediately.
Seniors – Reverse It!
A reverse mortgage can be a welcomed addition to your income during those Golden Years.. The equity in your home can provide you with that extra money that Social Security and your retirement funds cannot.
No credit score required, no limit to debt, you can stay in your home and no payments to make. You only need to pay the taxes and insurance when they are due. Call (302) 597-7616 today and get your free consultation.